Su Jia Xian (SJX) interviewed F-15 pilot Colonel Rich "Nemo" Sweeten, and asked him what makes a good pilot's watch.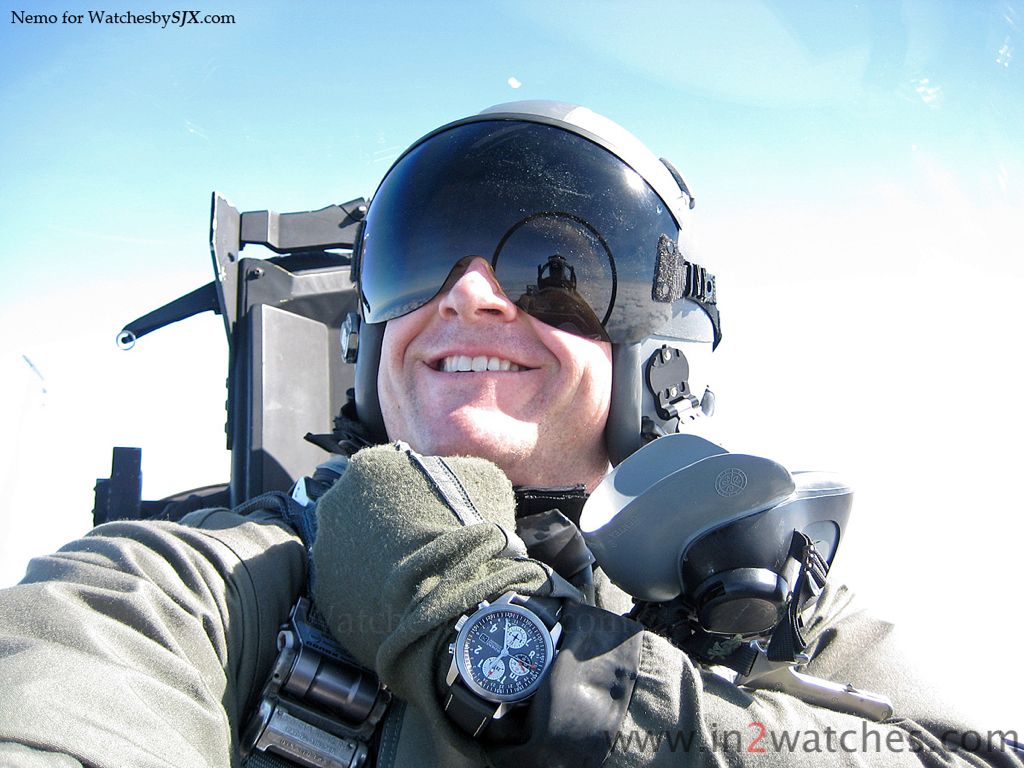 What struck me was that the function of the watch at the end of the day at the bar is not to be underestimated. As well as Colonel Rich Sweeten's statement "Let's face it, a mechanical watch can't compete with a quartz watch when it comes to accuracy and functions. But the mechanical watch by far wins the coolness contest.".
His special admire for Bremont watches is exposed by his quote "Many brands like Breitling, Omega, and IWC make exceptional pilot watches, but Bremont has really elevated the excitement level for me. Their robust styling, testing and attention to detail just screams 'pilot watch'.".
Read the whole very entertaining interview at SJX's blog: Watches by SJX