My finishing of day one was rather hectic yesterday. The Bremont party was great with a touchy video and Nick and Giles introducing a few new models. They lifted a little bit of the curtain for a new to come limited edition, named Code Breaker, as well, which will be unveiled in June.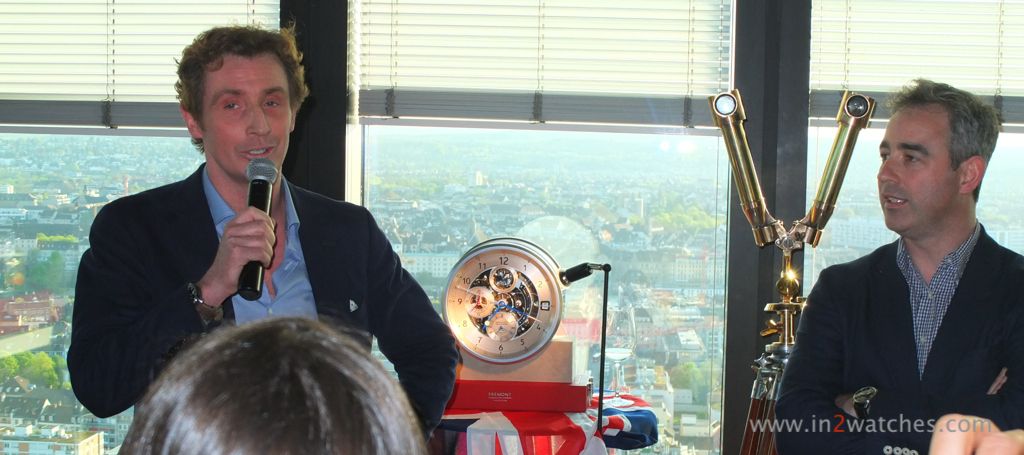 All Bremont news can be found at www.bremont.com
And then it got hectic. I left early from the Bremont party to get my car from the Baselworld press parking; the last shuttle is supposed to leave the fair at eight. I arrived at quarter to, however no bus arrived until half past nine. Meanwhile we were with 50 people waiting.
After almost an hour of waiting, and after someone telling us that we didn't have to wait any longer as the last bus was at eight (NOT!), the fair organization sent a touring car to get us to our cars at last. However… just inside the leaving bus I realized I forgot my car key in the locker at the fair. Which was meanwhile closed.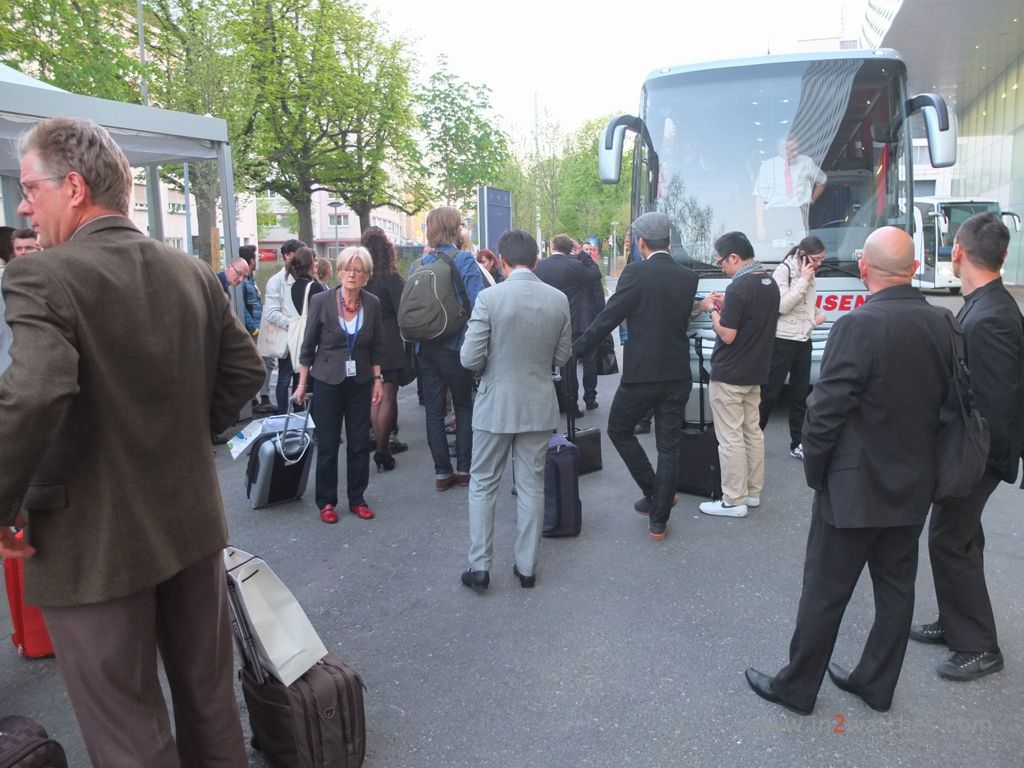 To get things short, with the last 1% of iPhone battery power I could reach some friends who picked me up at the car park; I left my car there over night, and I could drive with another friend to pick it up tis morning. Not much of a horological story, but these things happen at Baselworld as well.
Well now here's my third day, day two of Baselworld 2013, and it's back to watches again. My first appointment was with people from, and customers of, Chrono24. Those Chrono24 people are really into money, my God.
The lunch they offered us was all about getting new idea's on how to make more money out of the customers, and they would like us telling them how that could be done best. I like the idea of customer input, however didn't like too much that it was so obvious that it was all done to make more money. They could have camouflaged that a bit better I think.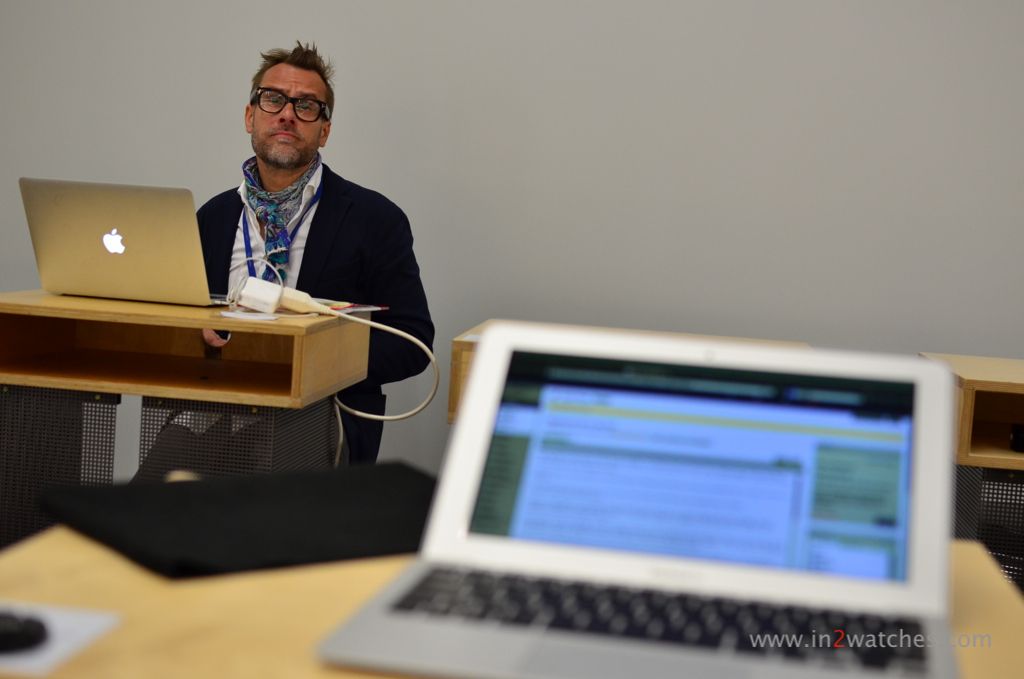 Unfortunately because of the long waiting at the restaurant I missed my appointment at Nomos (I will try to catch up to that later), and I ended up doing some writing at the press center (that's my Danish 'colleague' Kristian Haagen in the picture here above).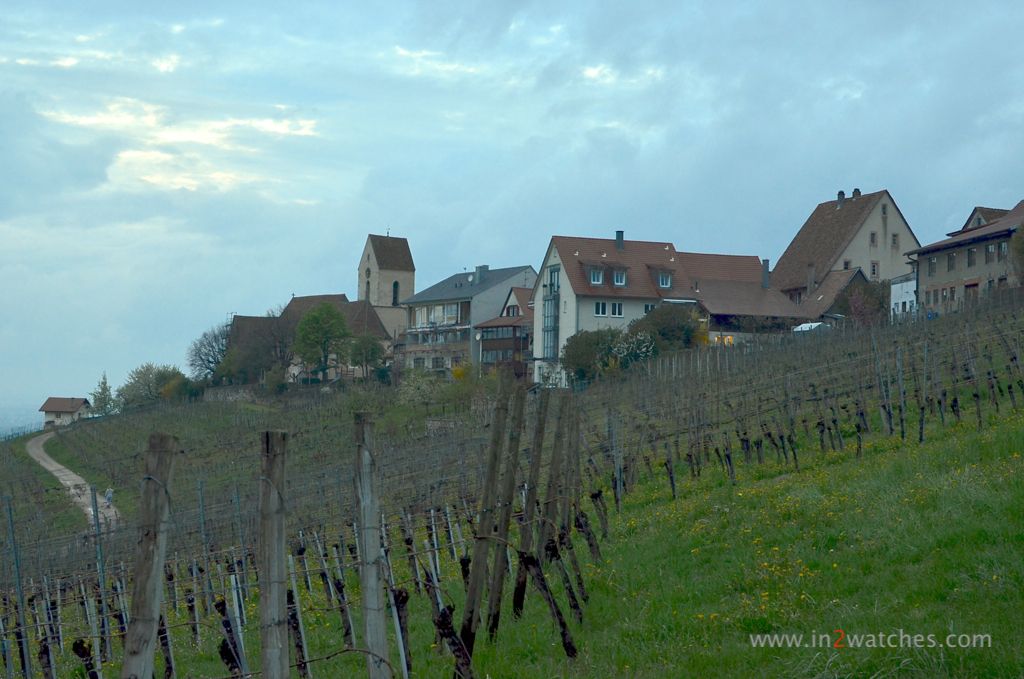 I decided to make it an early night, and had a nice stroll through the wine fields below Ötlingen, the village just across the border where I stay, before having dinner there as well. From a horological point of view the third day at Baselworld wasn't a very fruitful day for me.
Hopefully tomorrow will be; read it at Baselworld 2013, day three