The 2013 edition of the world largest watch fair has started. Day zero, press day, just took off. After arriving and registering yesterday evening, it feels good to join the show again.
This year will be something of a new start of one of the oldest and largest watch fairs in the world. There's a lot new indeed, however quite a few things didn't change as well.
What certainly changed were almost the whole fair buildings. The entrance, the halls itself, and the connection between them are beautifully modernized.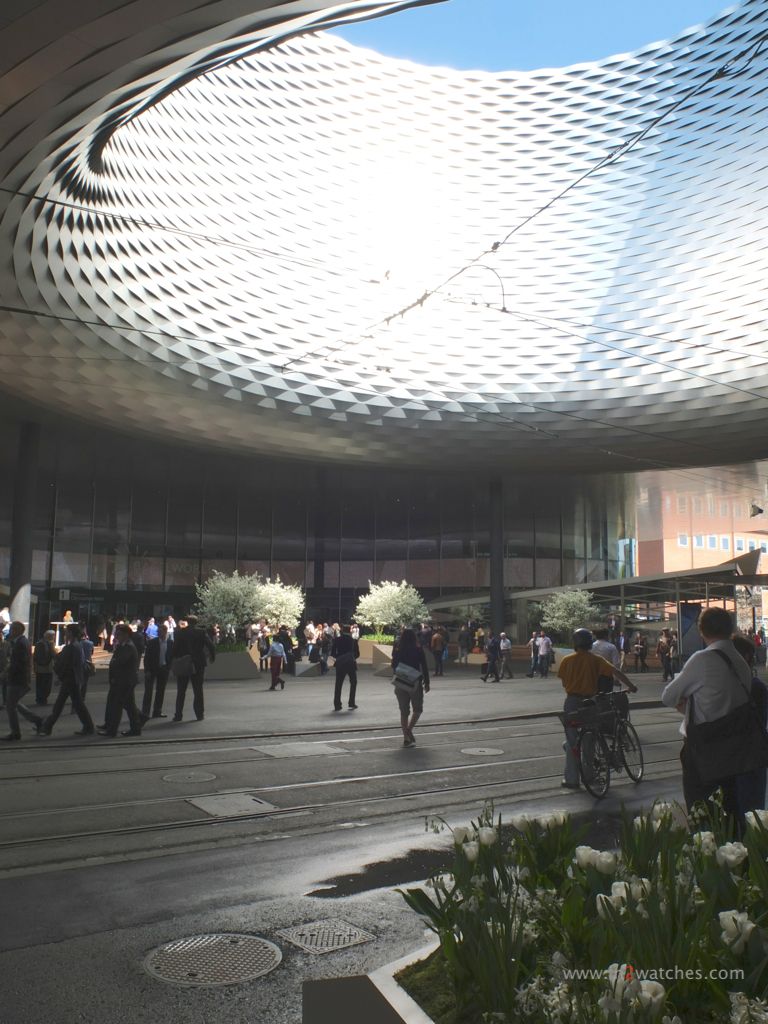 One of the things what didn't change was that after the official opening of the halls, the majority of the journalists still ran to the Rolex booth to see what's new.
Being more or less in the same position (one of the first booths on the left in hall 1) Rolex has totally new booth. I thought to recognize the actual show windows however – they probably re-used them in their new booth
In order not to disappoint you, here are the most important new Rolex models of this year, a stainless steel GMT Master-IIc with another bezel color variation, and a few colorful Day-Date models with leather straps. You'll find beautiful official press pictures all over the Internet soon, but here are my snap shots: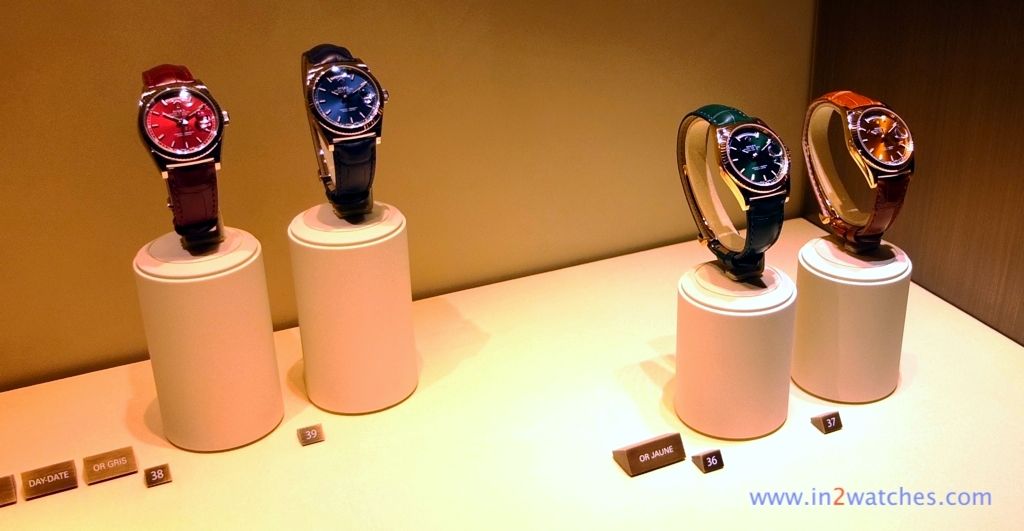 A few things which, some more some less unexpectedly, didn't change were for instance:
– the Patek Philippe booth (it always was one of the most beautiful booths of the show, so this was to expect).

– the Breitling aquarium (it has been criticized in the last years, so this would have been a nice opportunity to get rid of it)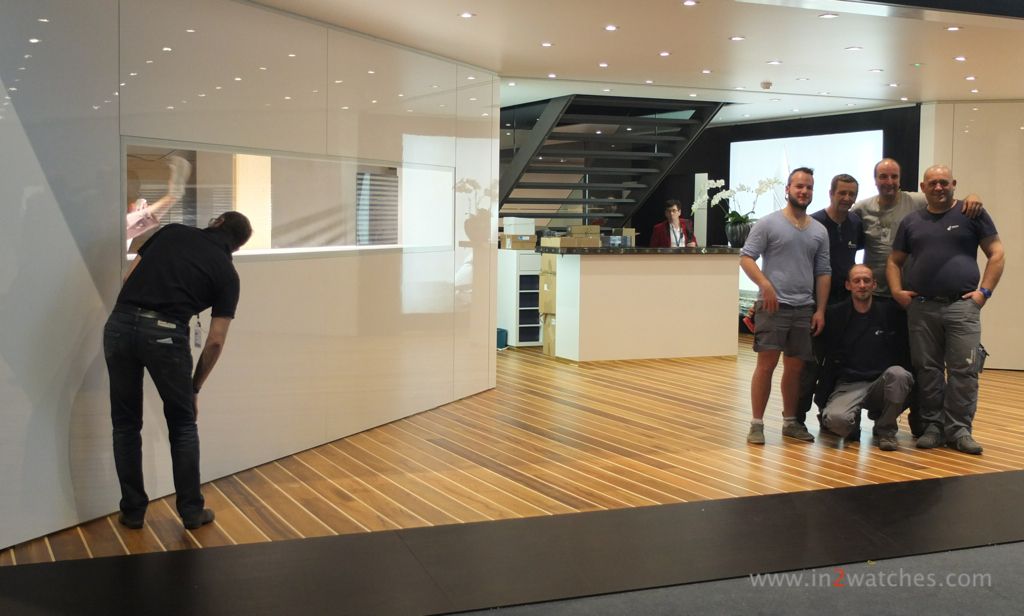 – and the several booths which were not yet ready when the halls were opened…
Further, last but not east, something what impressed me most getting to Baselworld this year was the weather. We've been waiting too long for nice weather, and now it seems to be changed to the better ;-)
My next write-up will be tomorrow; you'll find it at Baselworld 2013, day one