C3H5N3O9, besides the molecular formula for nitroglycerine, is a developmental platform to experiment with concepts, ideas and creations free of the inherent limitations and constraints of a luxury brand.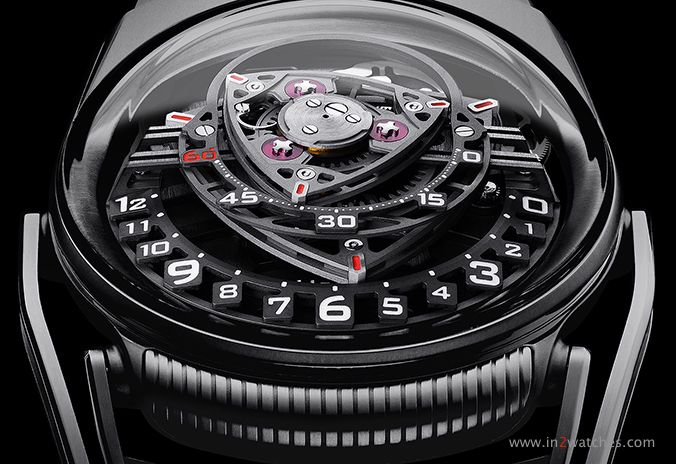 When Felix Baumgartner, Martin Frei, Maximilian Büsser and Serge Kriknoff – the main motivators behind the project – launched C3H5N3O9's 'Experiment ZR012' last year, they had no idea of what might happen. As it turned out, the experiment was a success and the demand was beyond all expectations.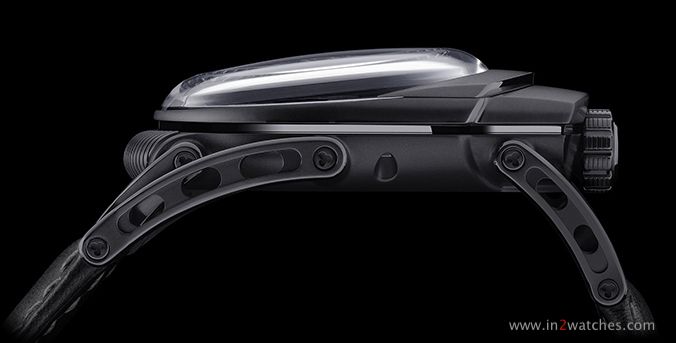 This year Experiment ZR012 is back with a 12 piece limited edition in black available exclusively from The Hour Glass in Singapore.
Experiment ZR012 Black will be on display to the public for the first time at the 'Super Machines and Horological Heroes' exhibition organized by the Hour Glass, running 18-30 September in the main atrium of the Paragon Center, Singapore.
Experiment ZR012 Black features Wankel engine inspired hour and minute indications in an asymmetrical blackened zirconium case with articulated compound lugs. At first glance, the time appears to be indicated by centrally rotating triangular rotors. However, the triangles are actually Reuleaux polygons, which rotate eccentrically, tracking complex epitrochroid curves rather than circles.
More information on the C3H5N3O9 'Experiment ZR012' can be found at the C3H5N3O9 official website. The current model will be sold by The Hour Glass for approximately € 105.000,= (plus taxes if applicable).
Ps. Explanation of epitrochroid: