Not something I write about often here, battery operated quartz watches. However probably it's time to change ;-)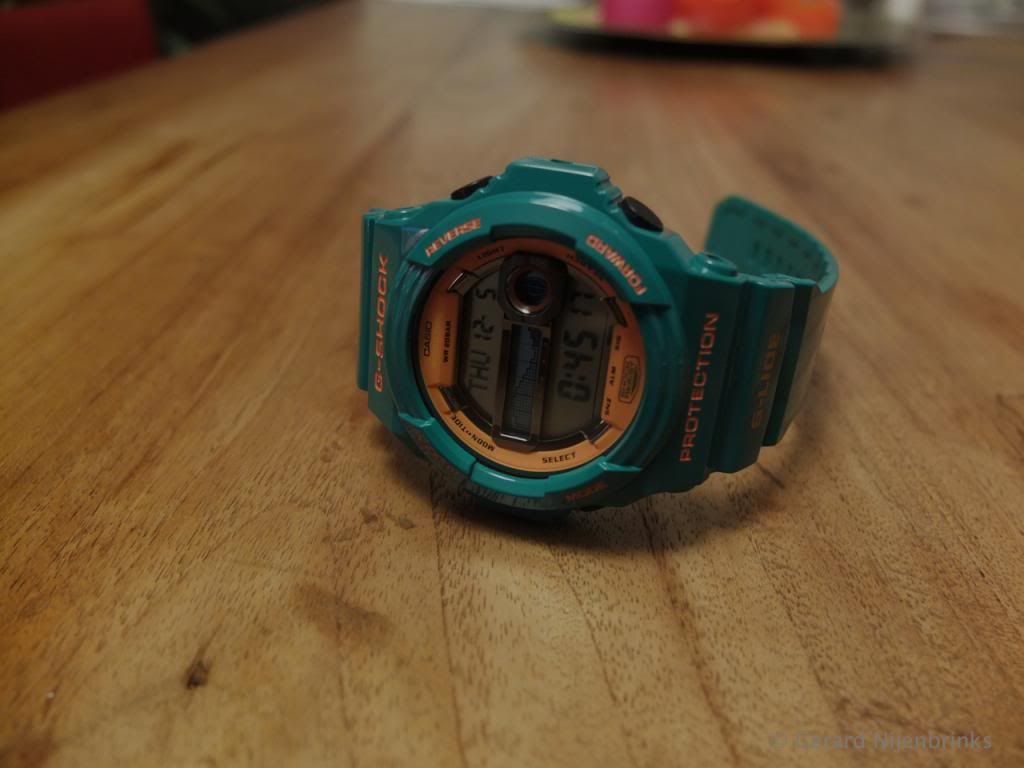 So this article is about the readability of two of the Casio G-Shock G-Lide GLX-150B versions. The G-Lide series indicates – except for the common time, date, second time zone, alarms and timer functions – a tidal graph and a moon phase.
I took pictures (with a Fujifilm X10 camera in full manual mode) of the GLX-150B-3 and GLX-150B-6, both in low- and almost no light conditions. The latter obviously with the light of the watches on.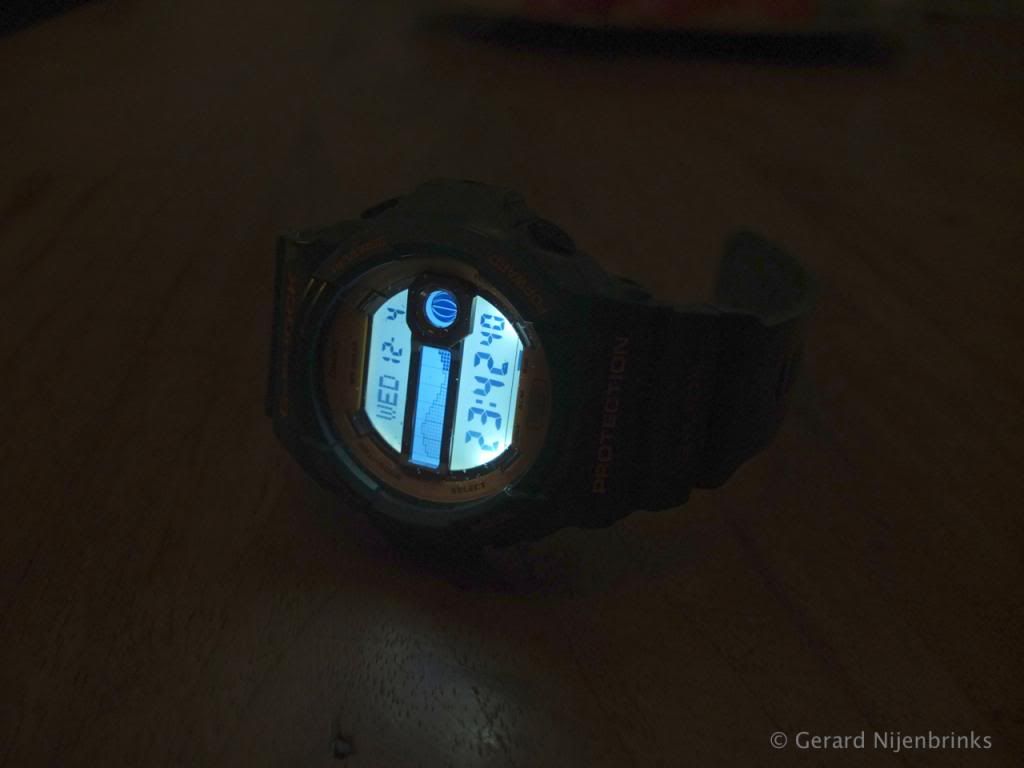 In low light (and of course no light) the beautiful deep purple color of the Casio G-Shock GLX-150B-6 unfortunately gets lost almost totally.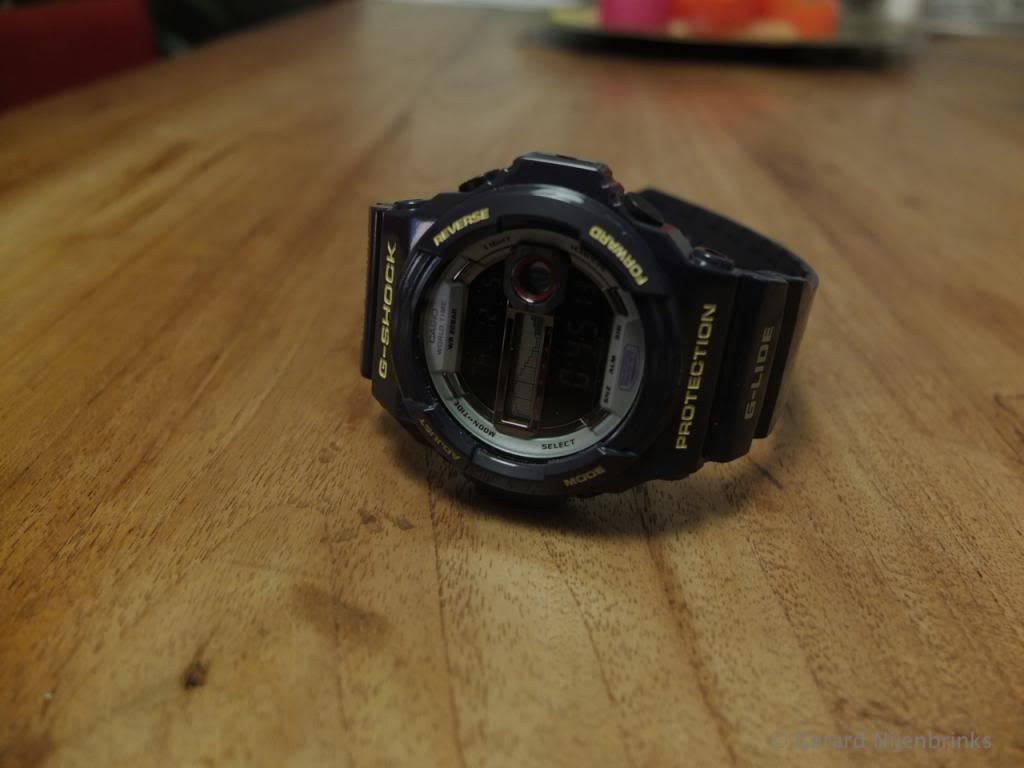 In low light the Casio G-Shock GLX-150B-3 remains the better in readability; in fact the GLX-150B-6 isn't readable at all. However with lights on, the GLX-150B-6 is better readable than the GLX-150B-3.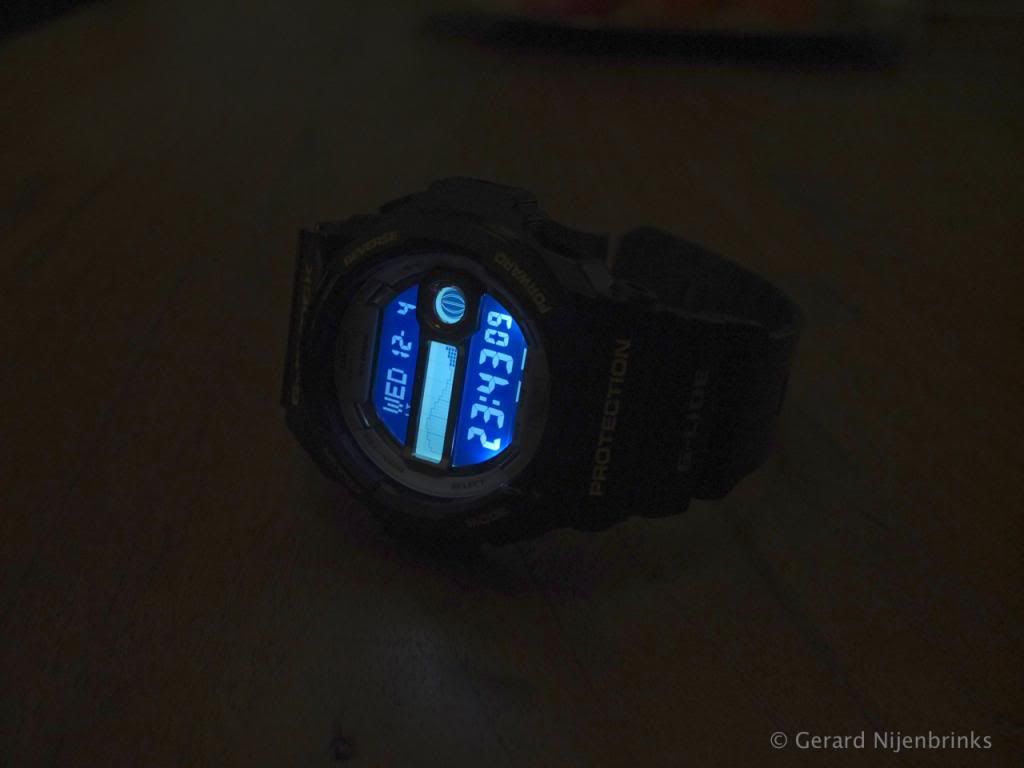 Personally I absolutely couldn't make a choice between the two models… so I didn't