This week I was lucky enough to have an appointment with Martial Cuendet, one of the master watchmakers of DeBethune in La Chaux L'Auberson. I had an extremely pleasant and interesting day, where Martial showed me around all different stages and disciplines of DeBethune's manufacture.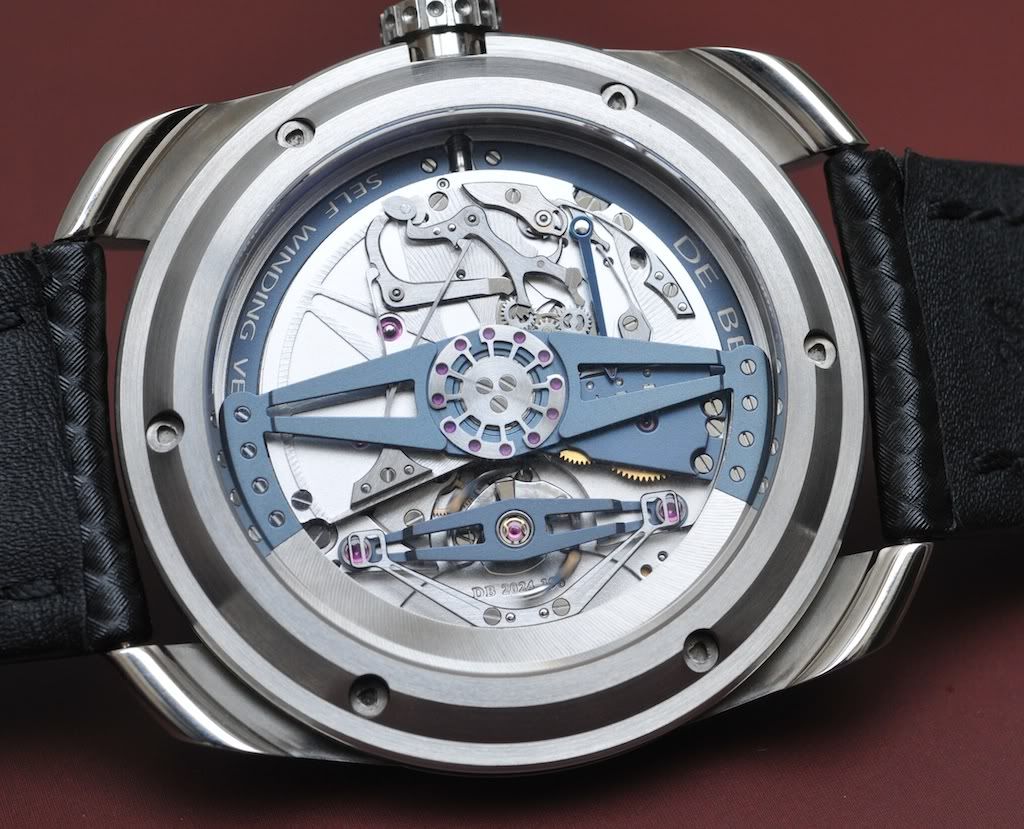 The calibre DB 2024 self-regulating twin barrel automatic movement, 305 components…
From 2002 onwards, when David Zanetta and Dennis Flageollet started the company, I always have followed the products and inventions of DeBethune with great interest. In the beginning it was probably mainly the special shape of the casing and the use of interesting calibers which attracted my attention.
However later – when the casings got yet even complexer shapes – specially their technical inventions and solutions were beyond my imagination, and so of very special interest to me.
To name a few. The ever further evolving of DeBethunes interpretation of the balance wheel. The revolving moon (partly of blued steel and partly of platinum). The variable force automatic winding system (possible of changing the rate of automatic winding to match the quantity and strength of the movements generated by the wearer of the watch). And the triple-pare chute shock absorber, reducing the effect of outside disturbances and shocks to the balance wheel.

Blueing by hand on an alcohol combusted flame, and determined by the eye of the master only…
And on the cosmetical side; who would ever think of mirror-polishing movement plates and bridges? Have you ever thought about how difficult that is to handle for a watchmaker? And who would think of blueing platinum? Which needs temperatures hardly able to handle.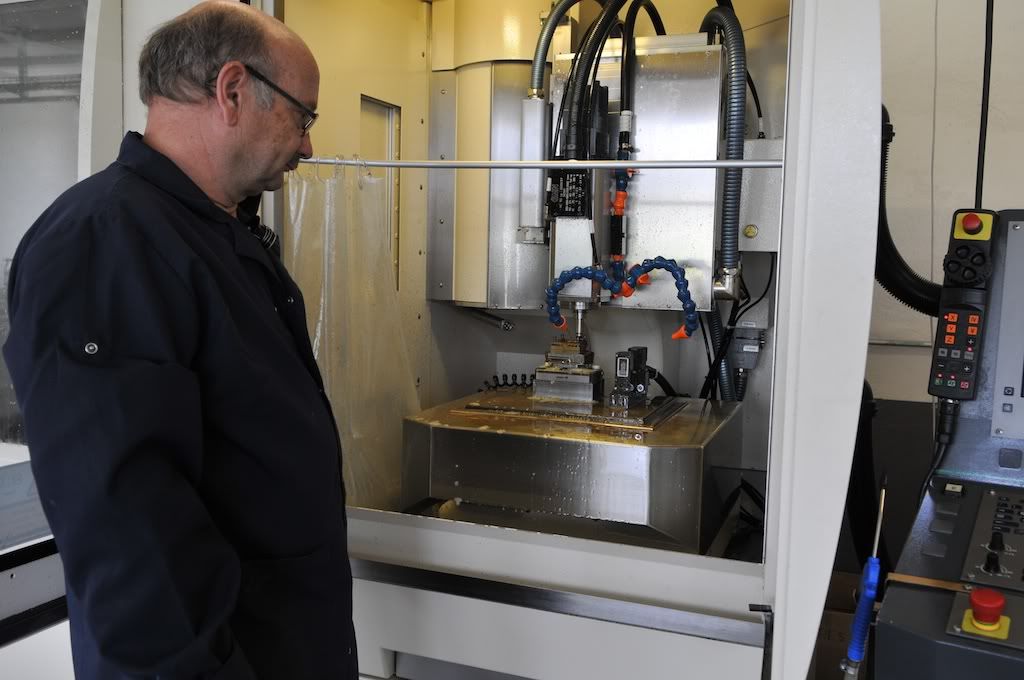 CNC machines with extreme accuracy; 0.004 mm means a great deal in DeBethunes watchmaking…
If you are as much interested in extreme constructions and solutions in watchmaking, make sure to visit the 'technology' part of DeBethune's website www.debethune.com. Watchmaking around the bend…
Hey and what do you think, should this watch suit me? ;-)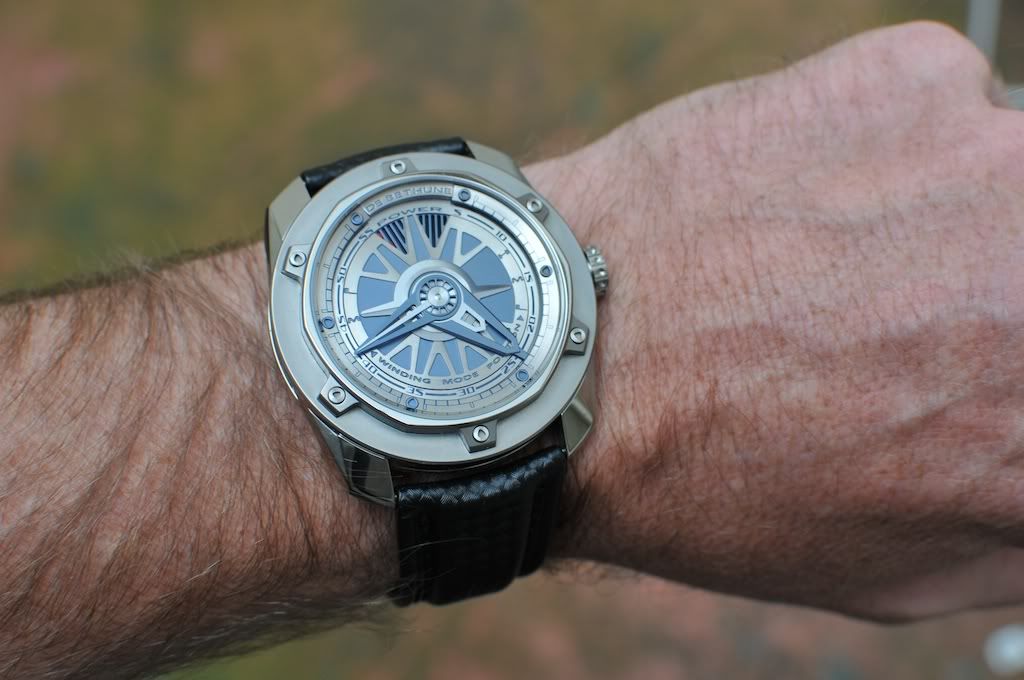 A DB24 Vetrois on my wrist