Last week a request reached me to consider adding Roland G. Murphy and RGM Watch Company to my list of independent Ultra Haute Horlogerie watchmakers and brands.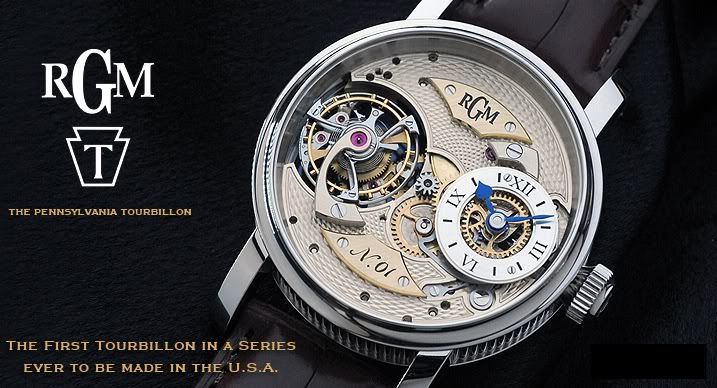 To be honest I didn't know too much about RGM, besides seeing some mainstream divers and general purpose watches with ETA movements from them. So before answering that request I had to investigate the brand, which I did.
This brought me to the obviously in-house (in Pennsylvania, USA) production by RGM of a time-only and a tourbillion movement. And even despite the bombastic music and a very American attitude – sorry guys, nothing wrong with that of course :-) – RGM made an interesting and informative video on the production of the movement.
However does this entitle RGM to be independent Ultra Haute Horlogerie? Please let me know what do you think; should I include them in my list…?
To ease your investigation on RGM, here are the links to the RGM website www.rgmwatches.com and to the tourbillon video on YouTube.