Once in a while, with a few friends we organize an informal Sunday watch-get-together. Yesterday we met at the terrace of Luden in The Hague with again some interesting watches attending the show.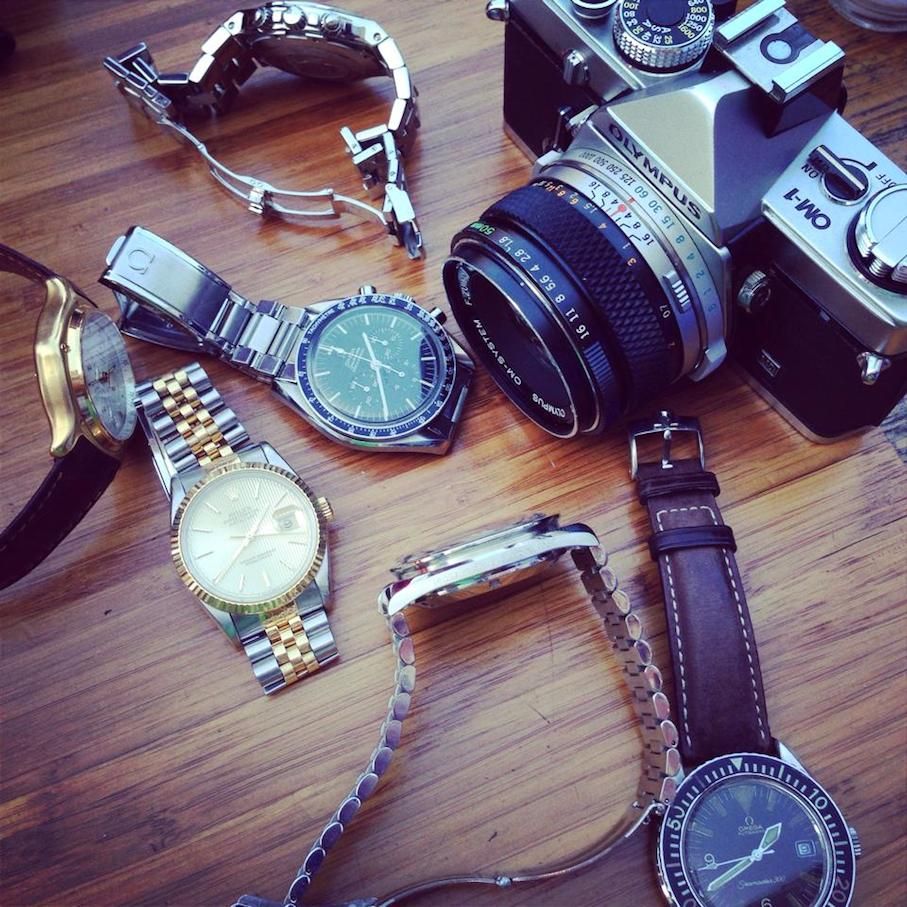 The nice thing about the gatherings is that most of the members of the GTG have a very divers taste and ditto watch collection. It might be that the same person brings a high-end Patek Philippe and at the same time sports a G-Shock.
All watches gain the same respect, and they all have their own benefits of course. This weeks GTG brought in some nice Omega Speedmasters, Seamasters, a Rolex Datejust, a Vacheron Constantin Overseas Chronograph and a whole collection of vintage Seiko's.
Except for watches there's always room for talks drifting to other common fields of interest as well; this time that was analogue mechanical slr camera's of the seventies/eighties.
(first picture taken by Robert-Jan Broer, the others by Bas van Dorp)
Looking forward to the next Horloges & Espresso GTG!