As you probably know, at in2watches.com we love small independent watch brands. And we love the inventivity with which the most idiot occasions are used to bring out a special watch or a special limited edition.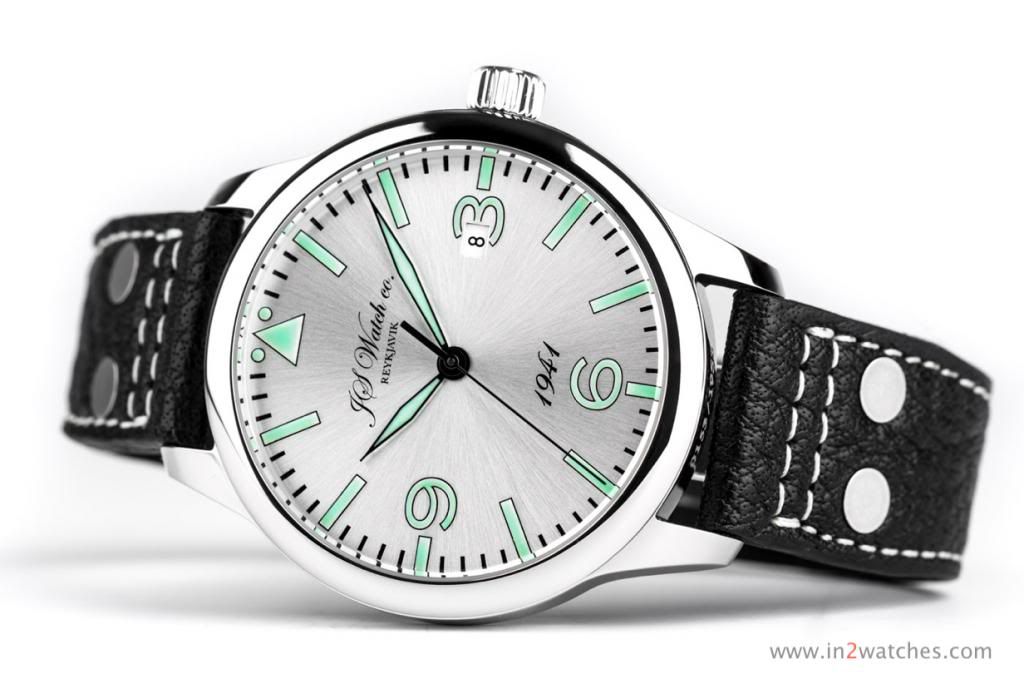 So we couldn't withstand to write about this very nice watch from Iceland, the J.S. Reykjavik Watch co's Frisland 1941 Pilot watch.
It was presented today to honor the insecure future location of the now 70 year old Reykjavik airport…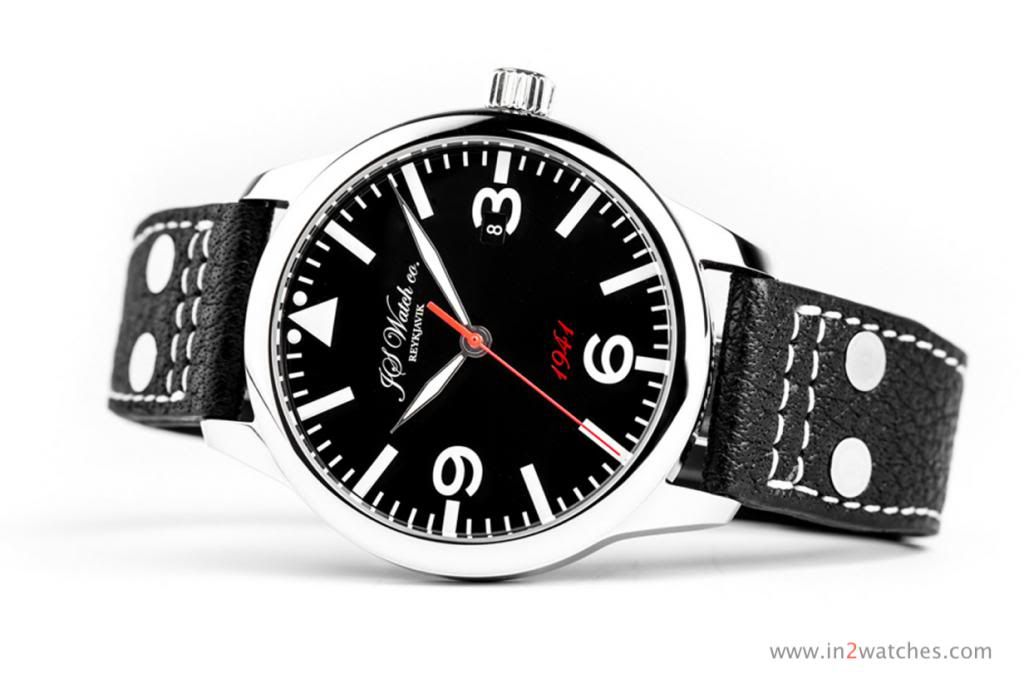 The watch comes in two surprising variations, with a black and with a silver dial, and houses a swiss automatic movement. The 42 mm casing is made from polished 'surgical grade German stainless steel "316L"' as per the press information.
More information about this special edition watch, and through that page about the J.S. Reykjavik Watch co. can be found through: www.jswatch.com