Last Friday evening, on invitation by Jaeger-LeCoultre (thank you very much for that) I visited the 'Masters of LXRY' fair in the Amsterdam RAI complex.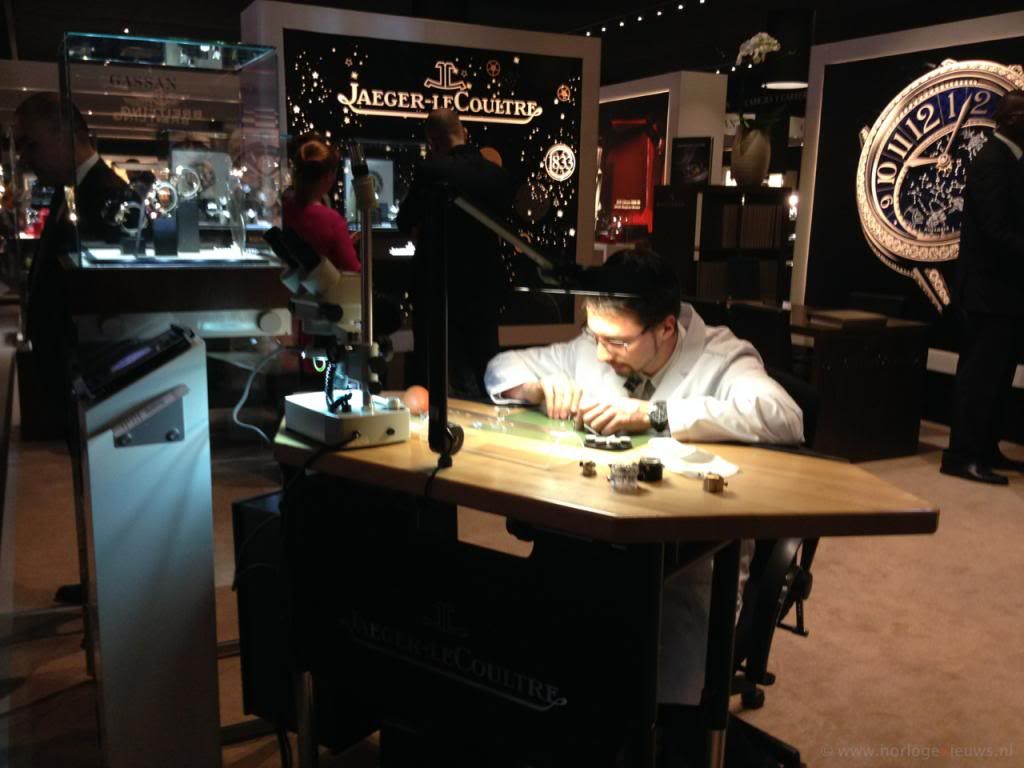 This fair was previously known as the 'Millionaires Fair' however, ironically, went bankrupt last year. This year the same fair, with the same exhibitors, was held again – with a new name though.
Besides luxury cars, boats, helicopters and champagnes, Jaeger-LeCoultre was one of the exhibiting luxury watch brands. It was nice to see the difference in approach between Jaeger-LeCoultre and the other brands, with Rolex, Blancpain, Breguet, Bretling, Christiaan van der Klaauw, Audemars Piguet and many others amongst them.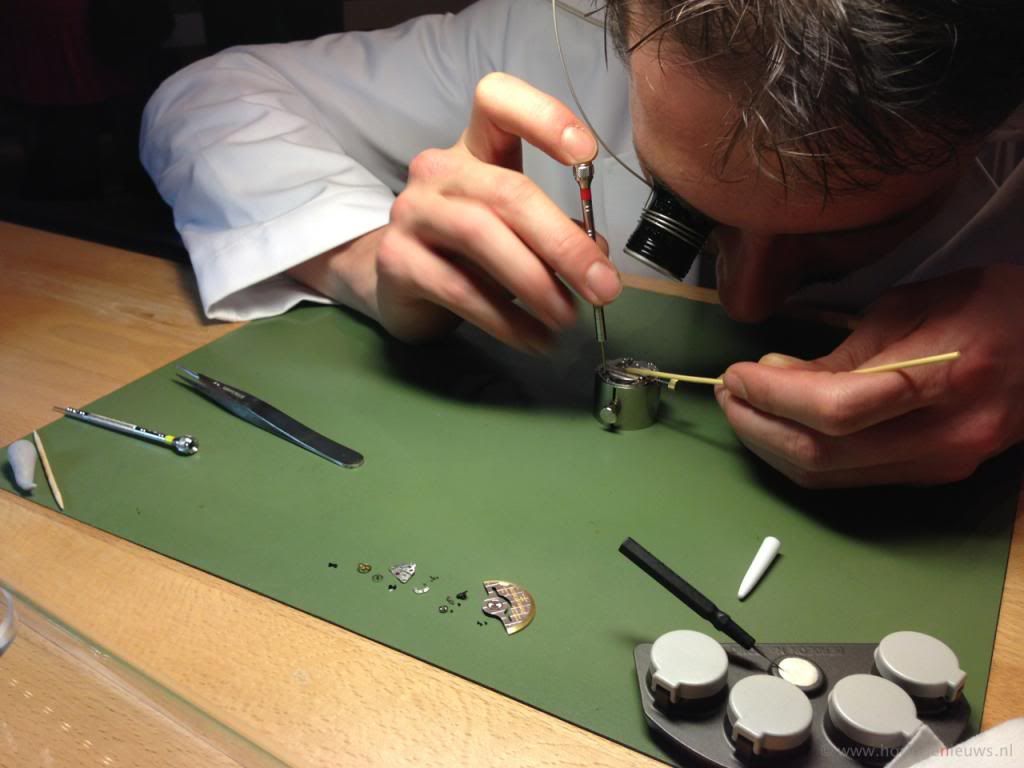 Jaeger-LeCoultre clearly choose for a rather technical approach more than a glamorous as most other brands did. Key eye catcher at JLC's booth was a (Swiss) watchmaker working at his bench. Interesting to see him working, at the same time answering all kinds of questions about watch technics and his work.
In my opinion unfortunately he didn't get as much attention and appreciation as he deserved, however this was probably caused by the type of audience visiting this kind of fairs.
ps. Please excuse me for the terrible picture quality; unfortunately I didn't bring a camera and had to rely on my iPhone5.