Although the entire Internet seems flooded with it already, I couldn't resist posting about the new MB&F HM6.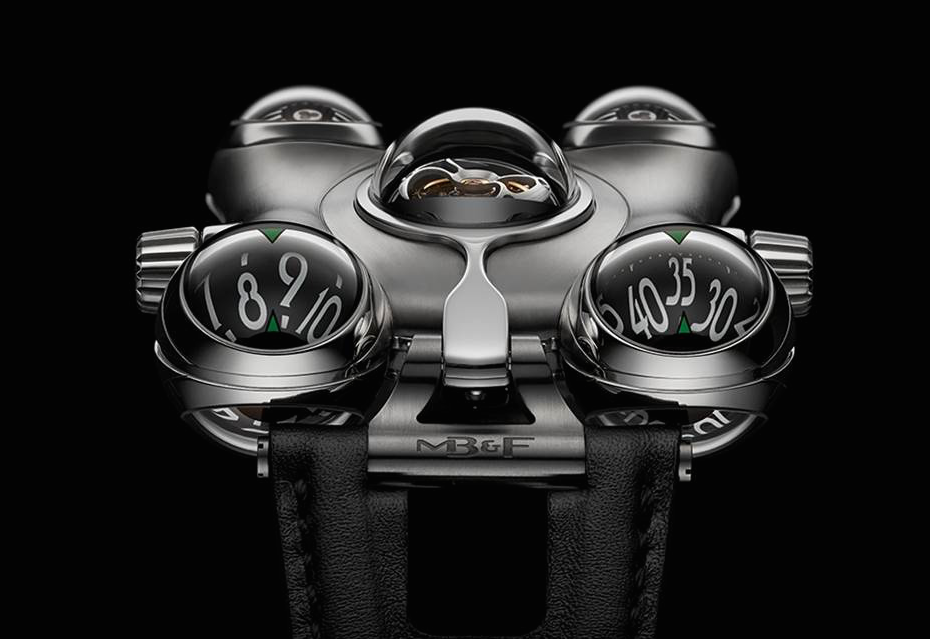 What an out-of-this-world watch! Adequately nicked 'Space Pirate', Max & Friends sure did it again.
Again a watch, mostly due to its price tag, unreachable for most of us. However that's no objection to look at the pictures and specifications of it, nor having an opinion on finding it being ugly or beautiful. In fact, it's not important at all that it's unreachable; only 50 pieces will be produced anyhow ;-)
The watch case, lacking any straight lines and fitted with 10 domed sapphire crystals, is made of solid titanium. Its form inspired by Japanese sci-fi cartoons combined with the organic curves of industrial design from the seventies.
For more information and technical details, do not miss the video [click!] in which Max explains all about the construction and origin of the idea behind it.