Through one of the 'cool designs' blogs or websites (I'm sorry, really don't remember which one) I found this nice McIntosh mantle clock.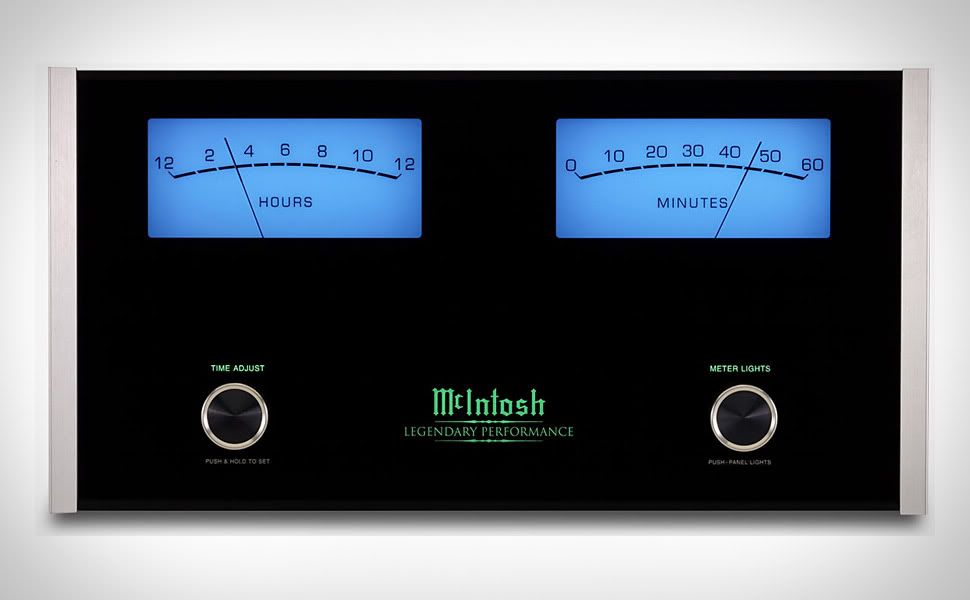 McIntosh (originally founded in Silver Springs, Maryland in 1949 and since 1956 home in Binghamton, NY) is known and celebrated for their high-end, high quality audio equipment, and this clock seems to me a bit of a joke to them.
Anyhow it's a very good looking an serious joke, which is made with the same-sized faceplate as the company's stereo amplifiers, with hands covering 12 hour and 60 minute arcs.
At least it's keeping track with McIntosh' classic look and price point; the MCLK12 uses blue-lit amp meters and will cost around US$ 2.000,=. I really got the feeling I wanted one, unfortunately not owning McIntosh audio equipment didn't give me the excuse to spend this kind of money on an electronic mantle clock yet.
More information can be found through: www.mcintoshlabs.com