You've probably read or heard about 19-year old Mick Mooren, who introduced his own watch brand. For people in the western part of The Netherlands, I'm now happy to offer the possibility to feel, try and see the Mooren New Vintage watches in the metal.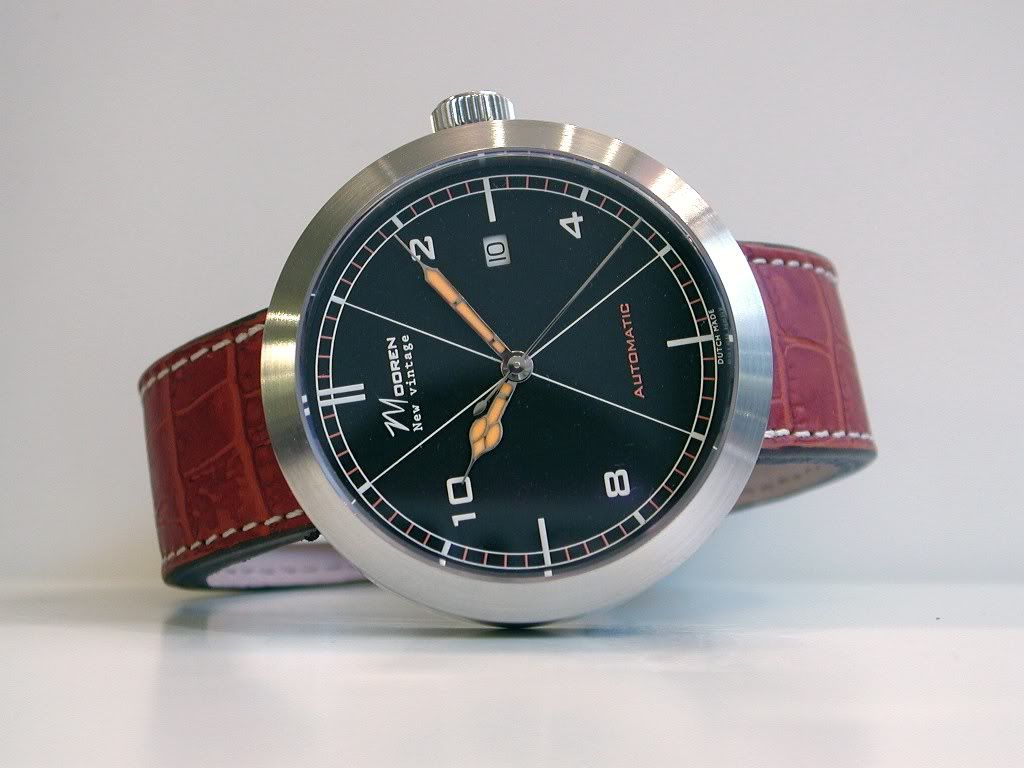 I have both dial variations (black and creme) in stock, and both can be supplied with either black or cognac-brown strap (with folding buckle). The price of one of these highly exclusive and individually numbered watches is € 839,=.
So if you're in the area, don't hesitate to pass by and try one of the Mooren watches on your wrist. The address is Horloge Platform Nederland, Noordeinde 157-A, 2514 GG Den Haag, and the shop is open from Wednesday till Saturday from 12:00 to 17:30 hour.
Hope to see you soon, you're welcome!
ps. More information on Mooren Watches can be found at www.moorenwatch.com