This week Hautlence informed us of the complete revamping of their hautlence.com website. It's said to be more sophisticated, more functional, as well as lighter and more airy.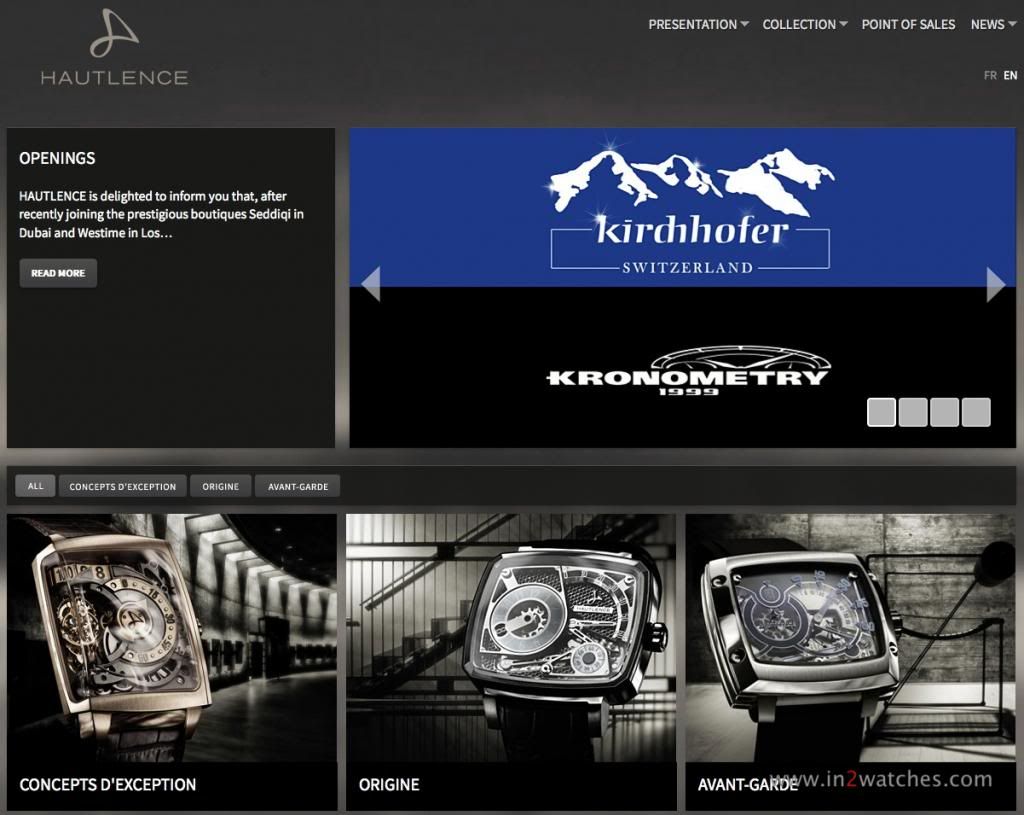 What caught me most was the grid-shaped 'bloggy' appearance of the new site. Including a rotating slide show at the top with advertisements for new distributors, the latest events and models.
The new website is indeed, like a blog, a source of easy accessible information and inspiration. Complete with an on-line catalogue and beautiful down-loadable content for everyone.
The entire Hautlence collection is, divided in three sections (concepts d'exception, origine and avant-garde), clearly shown and explained with a detailed technical data sheet for each model.
Certainly worth checking out: www.hautlence.com