Very innovative and unique, that's how you could describe Daniel Nebel's Nord Zeitmachine Variocurve. And something I have unluckily missed at Baselworld; I would have loved to see it in the metal.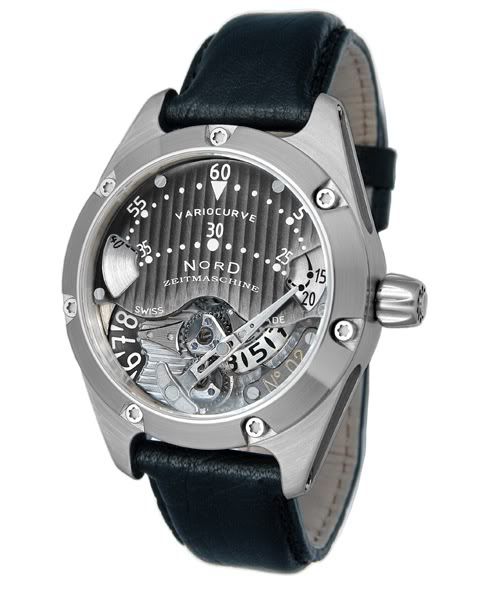 The Variocurve uses two counter-rotating eccentric cams, in order to have the minute hand follow a non centralized motion along a 'variocurve' to read the minutes. So it's is unlike normal watches which have a minute hand doing circles in clockwise direction.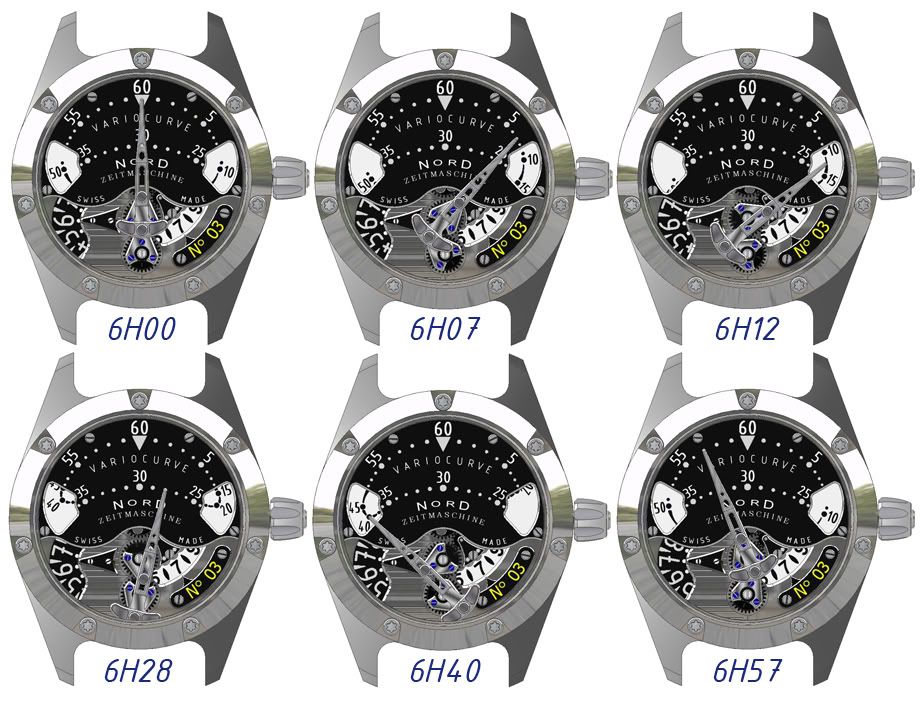 The stainless steel casing of the Variocurve measures 43,6 by 15,8 mm and weighs 110 grams. The watch has sapphire crystals on front and back, the whole construction is bolted together with 7 screws. The crown with double o-rings alows a pressure rating of 10 bars.
Another very nice element of the watch is it's winding device, a 360° symmetrical rotor with integrated winding weights. The latter not being visible by looking through the sapphire glass back.
The price of the Variocurve is CHF 14.000,=. More information, including an informative video, can be found at: www.nord-zeitmaschine.ch