I assume most of you know the interesting watches from Ochs und Junior. The technical complications, and certainly Ludwig Oechslin's apparently simple solutions for obviously complicated mechanical watch related problems, are unmatched.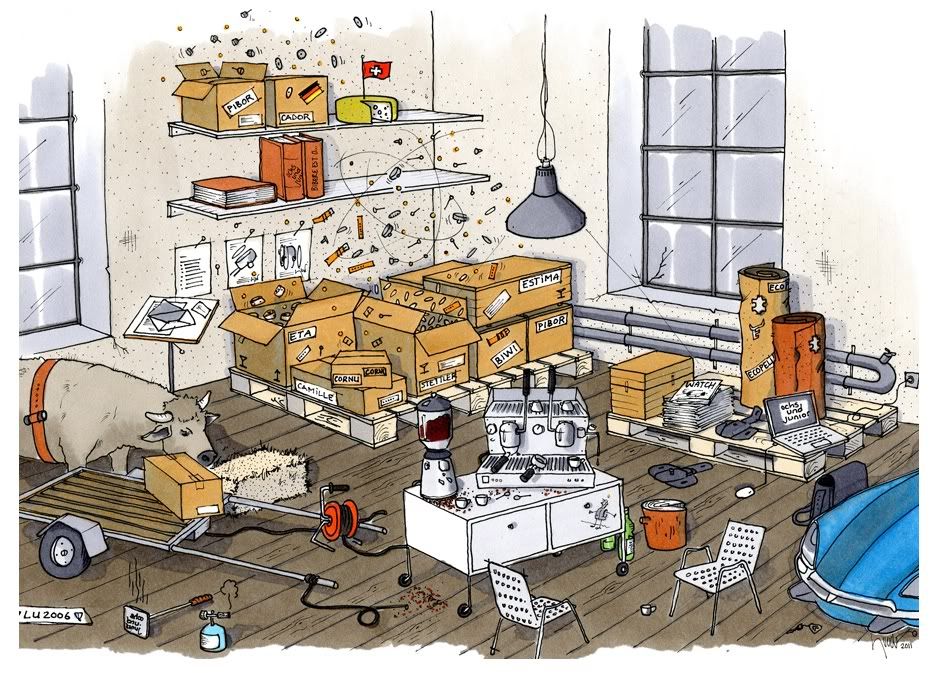 However, on the new Ochs und Junior website there's more to learn than just looking at the – now four – different watch models. The website as such is a party to enjoy; you hardly can't stop exploring, looking and reading.
Besides the watches the website explains the company behind Ochs und Junior; the people, philosophy, and the way they work. This is all done in a beautiful interactive cartoon like way.
What caught my eye and special interest was the 'storehouse' part of it. In the storehouse there are hoover-links to all different companies Ochs und Junior work with in order to produce their watches. So they explain why they work with which company, and where all different parts of their watches are made. The origin of parts, like the dials, the hands, the casing, the movement, the leather strap, and even the buckles are explained.
Those of you interested in the watch industry this deep and not just looking at a nice face, should certainly follow this link and explore the where abouts of the different Ochs und Junior watch parts: Ochs und Junior, the storehouse