On it's main mission to outnumber Rolex in the world, Omega launches it's website in Portuguese.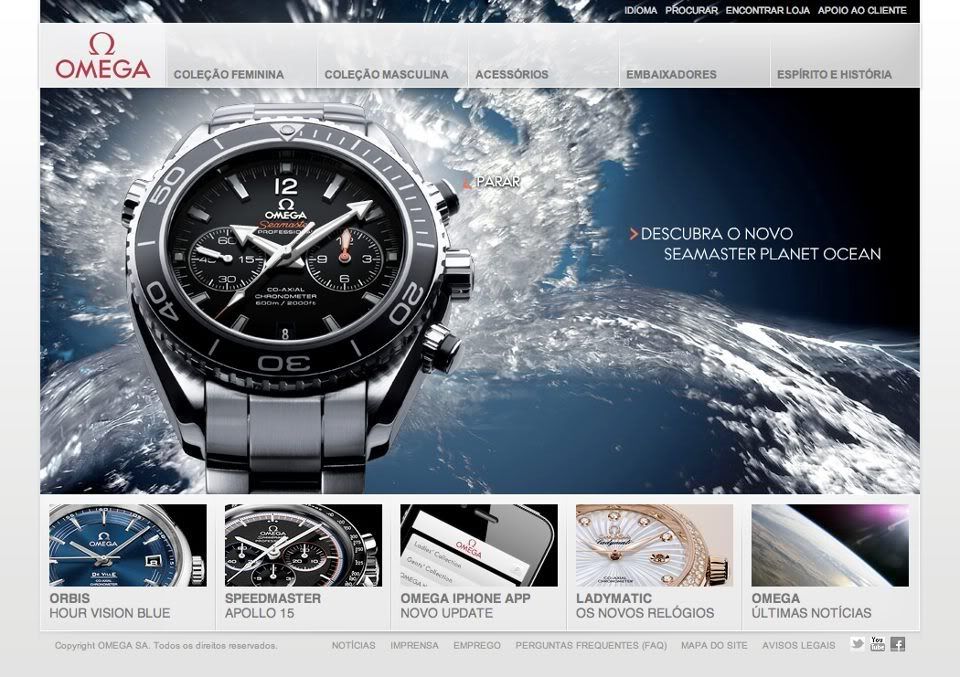 We can't imagine that this was done for the Portuguese market (I'm sorry guys), so this website has to be aimed towards the high-potential country of Brazil.
Expanding sales in a large, and at the moment still pretty uncultivated, area like Brazil (5th largest country in the world with 200 million inhabitants; indeed they might not all be able to buy an Omega at this moment) surely gets Omega in the direction which they see as right for them; larger, bigger, more … than Rolex.
Omega's Portuguese website can be found here: www.omegawatches.com/pt