The Sunday night before the SIHH in Geneva took off, Alon and Dale from Ace Jewelers organized an intimate WatchFreaks dinner.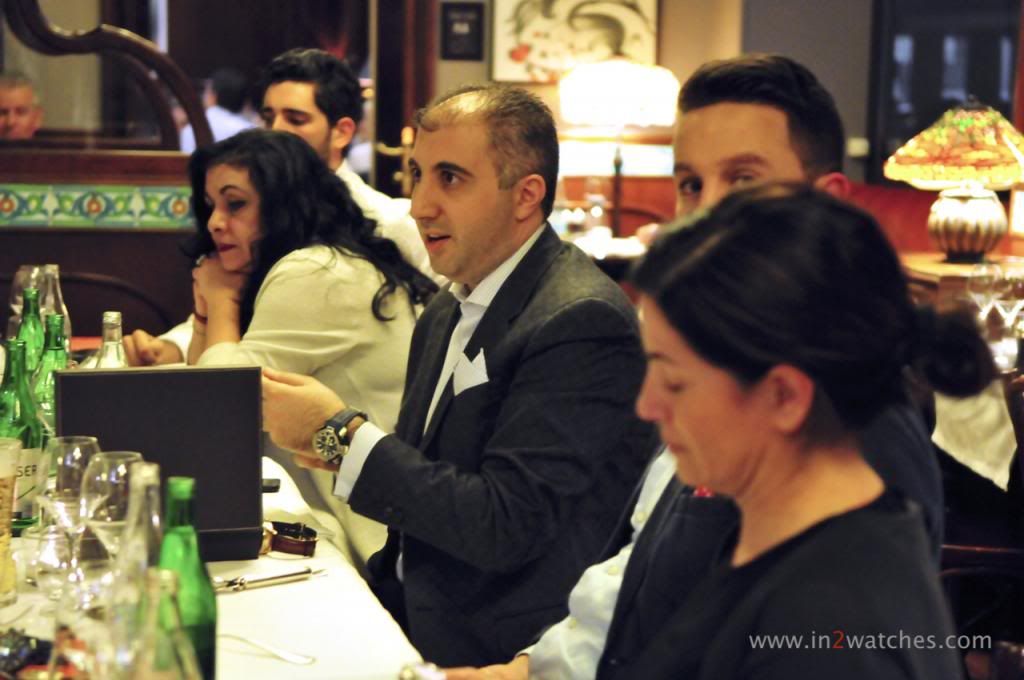 For the first time in 4 years the Geneva Time Exhibition (GTE) wasn't on during the SIHH; we still don't know the real reason, even with some good speculations floating in the air.
Anyhow, for Alon Ben Joseph and Dale Vito Boom this was a reason to invite some good watch collector friends, which were normally met during the GTE, to share a dinner at restaurant Tiffany in Geneva.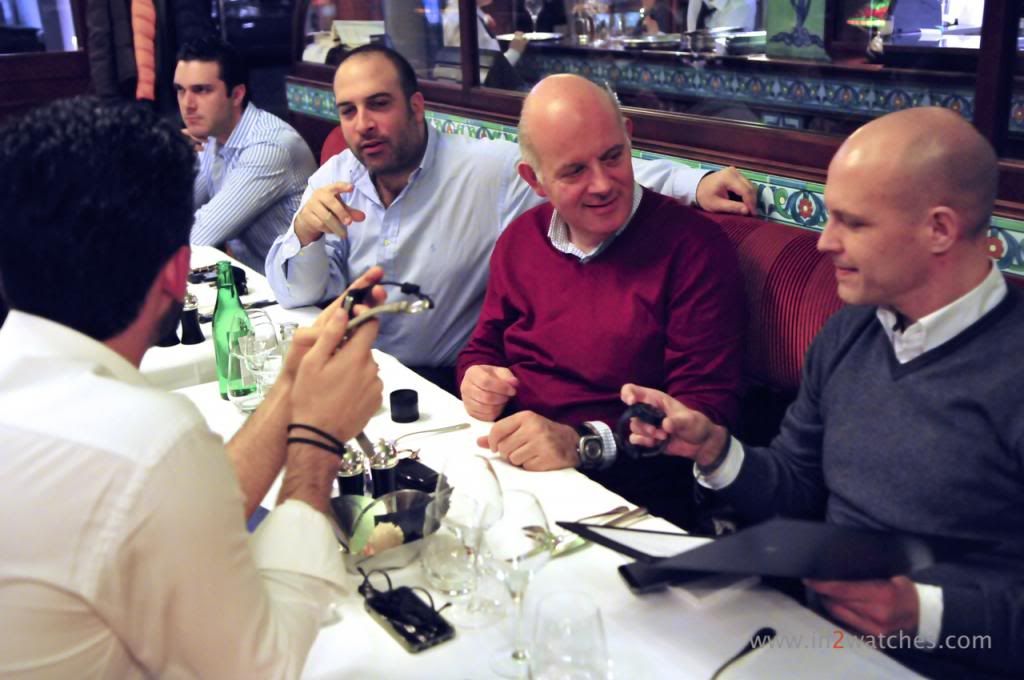 It resulted in an informal 'amongst friends' atmosphered get-to-gether, where during a good dinner with accompanying wine interesting information and ditto watches were shared.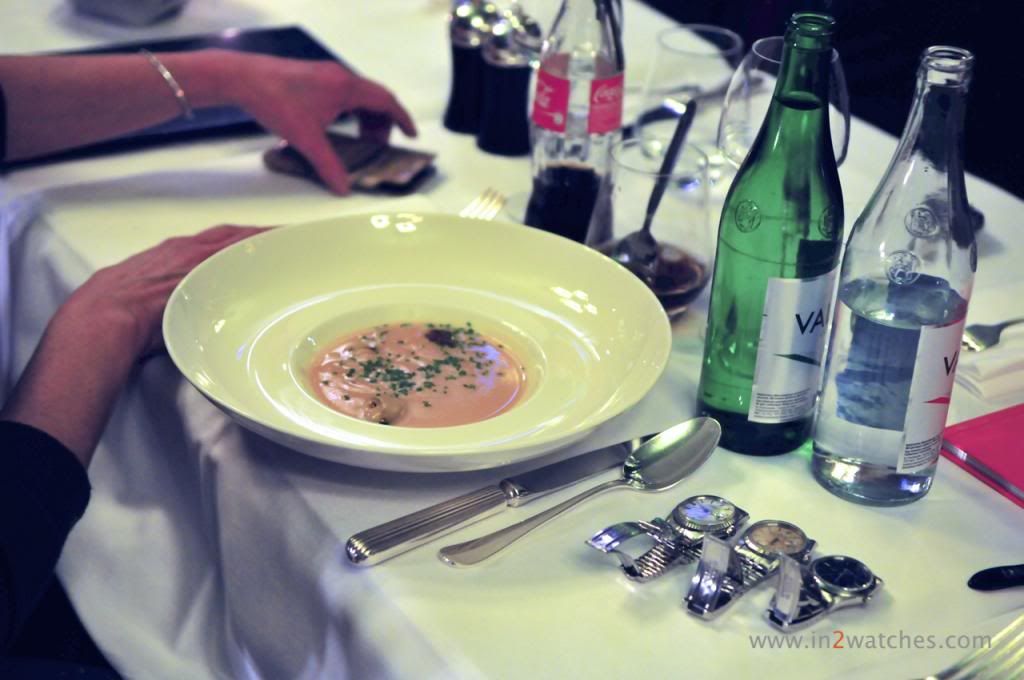 It would be too much to share all information of the evening here (and besides that I promised I wouldn't). However I have to mention the beautiful vintage Rolex watches Dale brought in, the exiting ideas of the Davidoff brothers for their new to launch vintage watch shop in Geneva (and website), and last but not least the very exiting new Seven Friday models for 2014 and 2015.