It's probably not new, but I just found a very nice Qlocktwo iPhone app. It's based on the popular and very original Qlocktwo wall clock by Biegert & Funk.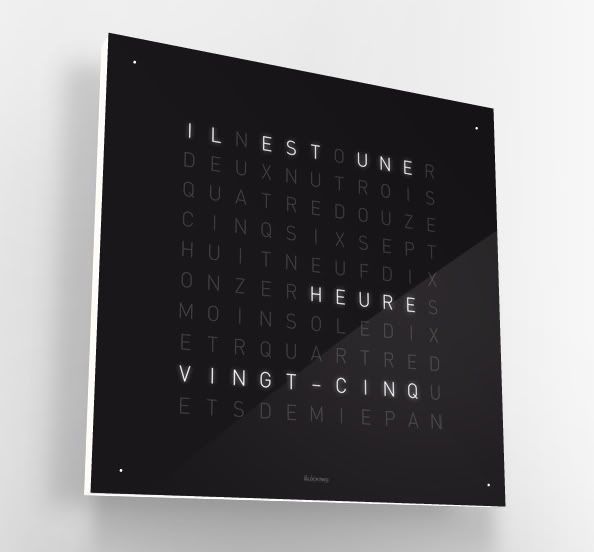 Of course the iPhone app can't live up to the real deal hand made wall clock, which is 45 by 45 cm in size and weighs 4 kilograms. However the app – switchable in three languages – has an important advantage as well, being it's price.
At a price for the original wall clock of € 895,= ($ 995.=) the app is a real bargain at € 0,79 ($ 0.99).
The original clock can be ordered through the Qlocktwo website www.qlocktwo.com, and the iPhone app is available through the iTunes store itunes.apple.com