Although we're not particularly the type of people who love battery operated watches, we couldn't resist this one…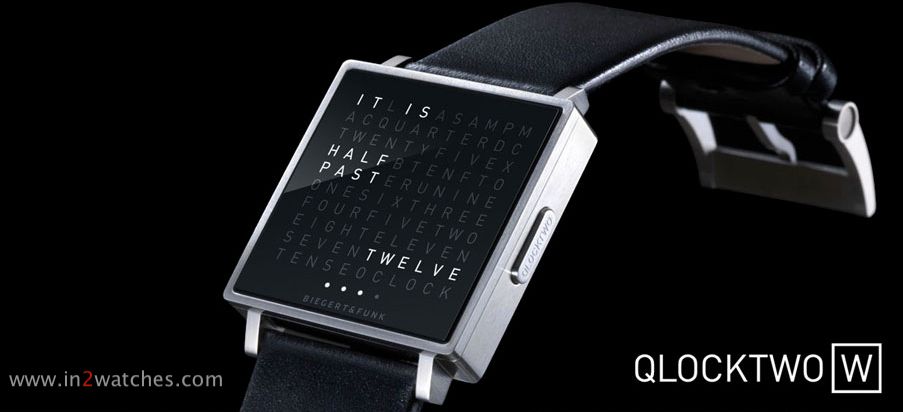 So as the only battery operated watch we took the Qlocktwo[W] watch in our collection. More life pictures will follow or will be sent upon request.
We have the English and French language versions available, both with the steel brushed watch case.
The price of the Qlocktwo [W] is € 590,= (plus S&I).
Except for the watches we have the Qlocktwo Classic wall clock (€ 890,=) available in our shop in The Hague as well.