The full name and model of this watch is 'Roger Dubuis Sympathy Bi-Retro Perpetual Calendar Chronograph', however that was too long to print all in the title of this posting.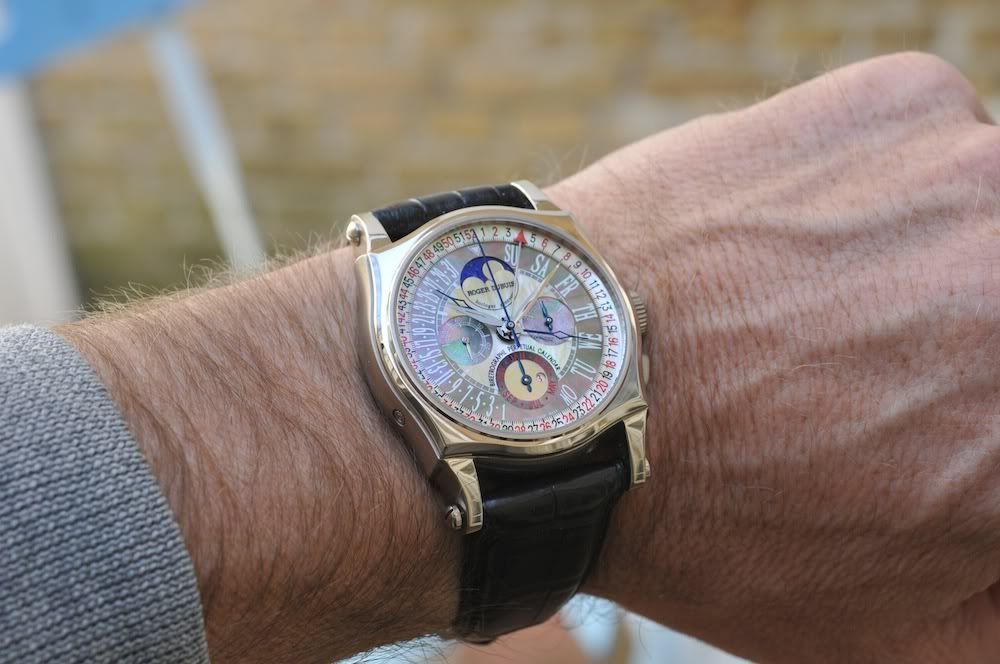 The reference of this watch is SY43 56 and a whole lot of digits which indicate the color of the strap and the dial and so on. But more interesting is that this watch has a 18 carat white golden casing of certainly 43 mm and houses an exceptional RD caliber 56 manual winding movement of extreme beauty.
This one was produced in 2006 approximately and fully overhauled and serviced at Roger Dubuis late 2010. It was not worn since and so it is still in a like new condition. The original paperwork has been lost, however all service documents from RD are present.
I made some extra pictures of the watch, box and documents; please have a look at them here: RD Sympathy Perpetual gallery
The list price of this watch was around € 78.000,= and I'm offering it now at € 24.900,= plus S&I, so that is just one third of the original price.
This watch is now sold.