One of my biggest surprises at the Only Watch 2011 auction event was to meet Nick and Giles English from Bremont over there. I wasn't aware that they should attend, let alone that they had to introduce some exciting news.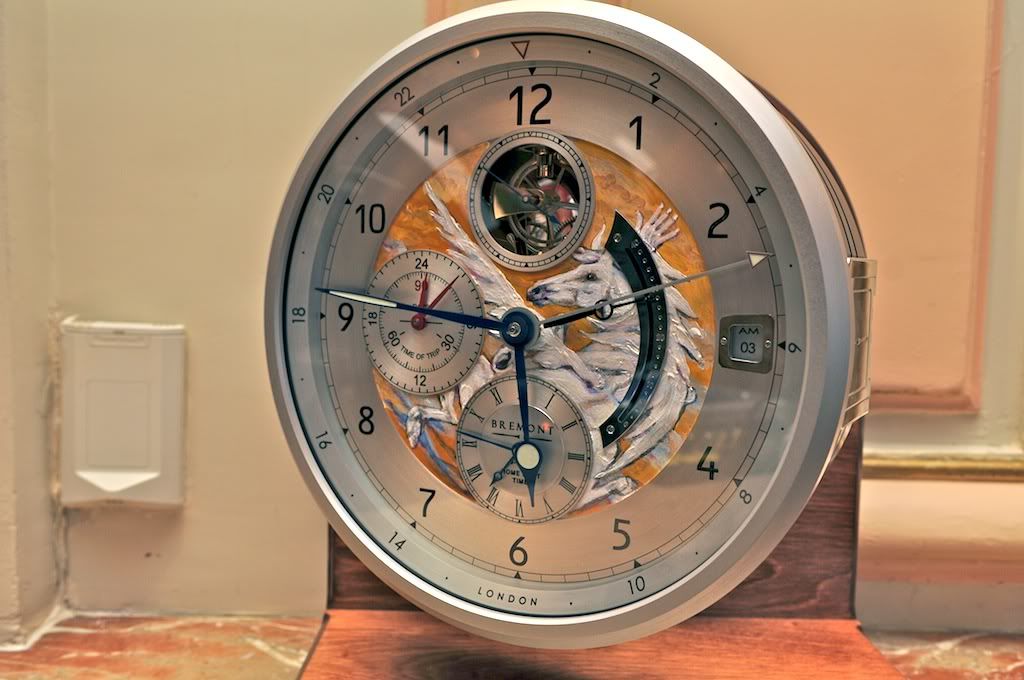 Not as a participation to the auction but on show in the same beautiful 'Salle Belle Epoque' of the 'Hermitage' there was this very special version of the Bremont B1 Marine Clock, hand painted by Rolling Stones' Ronnie Wood on the dial and inside of the clock.
Except for the paining, some major improvements were made to the construction of the clock and to the movement as well, Giles told me. The clock is now totally waterproof and the setting of some time functions have now been much simplified.
After the auction, patron to and attending the Only Watch auction, Price Albert II was visually impressed by this wonderful and interesting time piece, and spend quite some time with Ronnie, Nick and Gilles to discuss the time piece.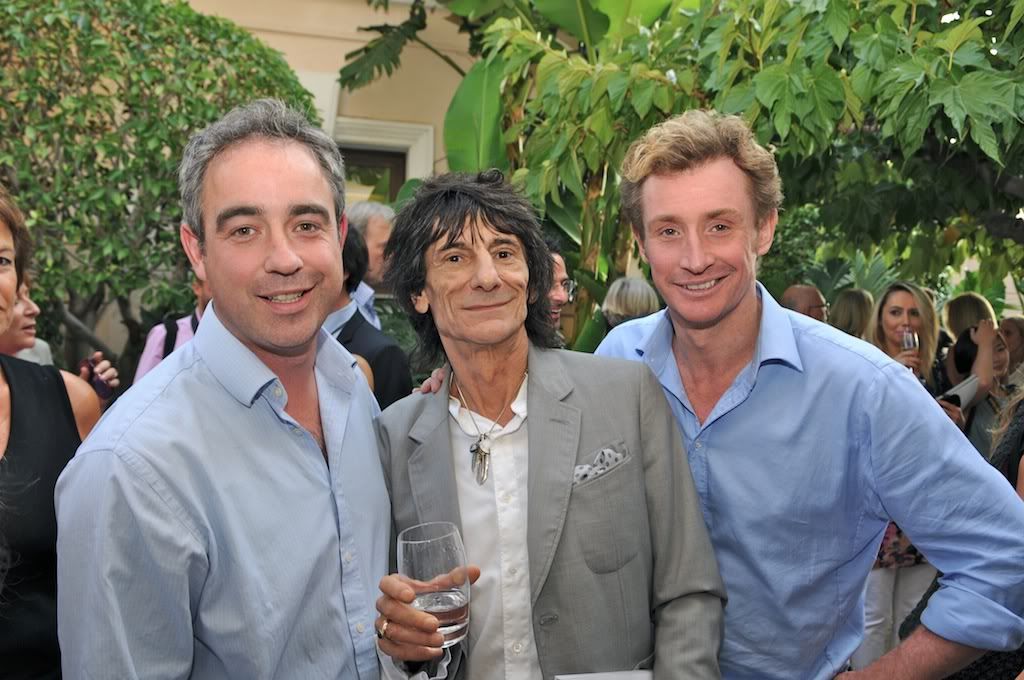 The afternoon was ended in an informal atmosphere, where there was plenty of time to discuss the auction results and enjoy a good glass of champagne (or two) and a bite.