Today is the first day of my two weeks test drive of the Unity Discovery.
I already had the unpacking fun of course, which was really promising. The watch came in a beautiful metal box with a serious (closed with sealing wax) envelope for the instructions and a warranty card.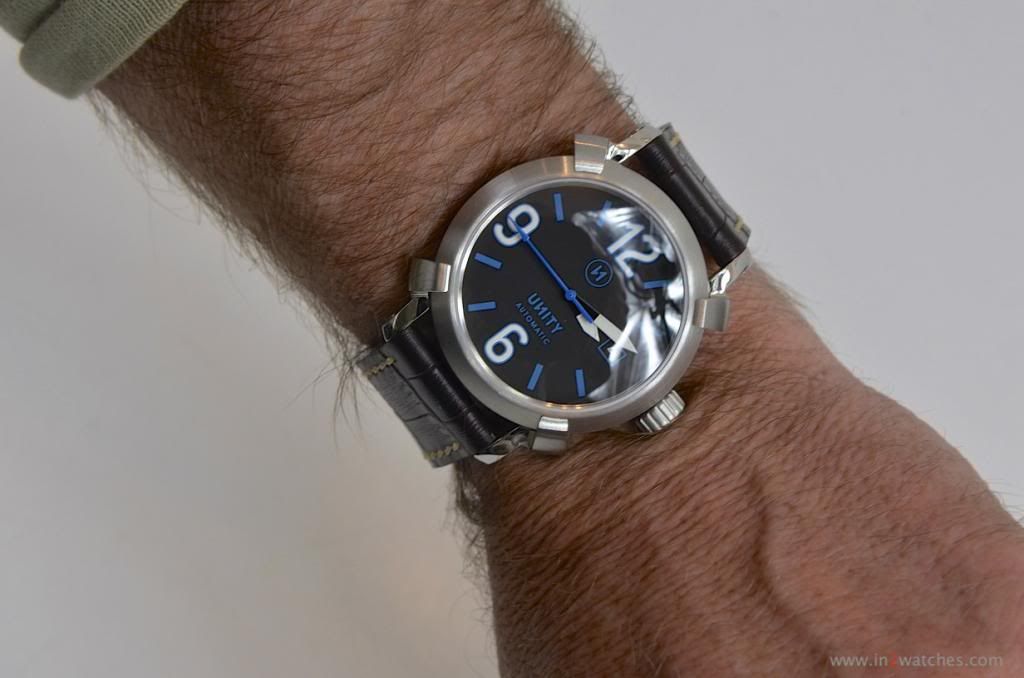 Anyhow, it's on my wrist now and I will start to write down my first impression. These, together with an extensive report on the watch and my experiences with it, will be published here at this blog within a week or three. Stay tuned.
For now, more information on Unity watches can be found through: www.unitywatches.com