This week is without doubt the most important week of the entire horological year; the Baselworld week.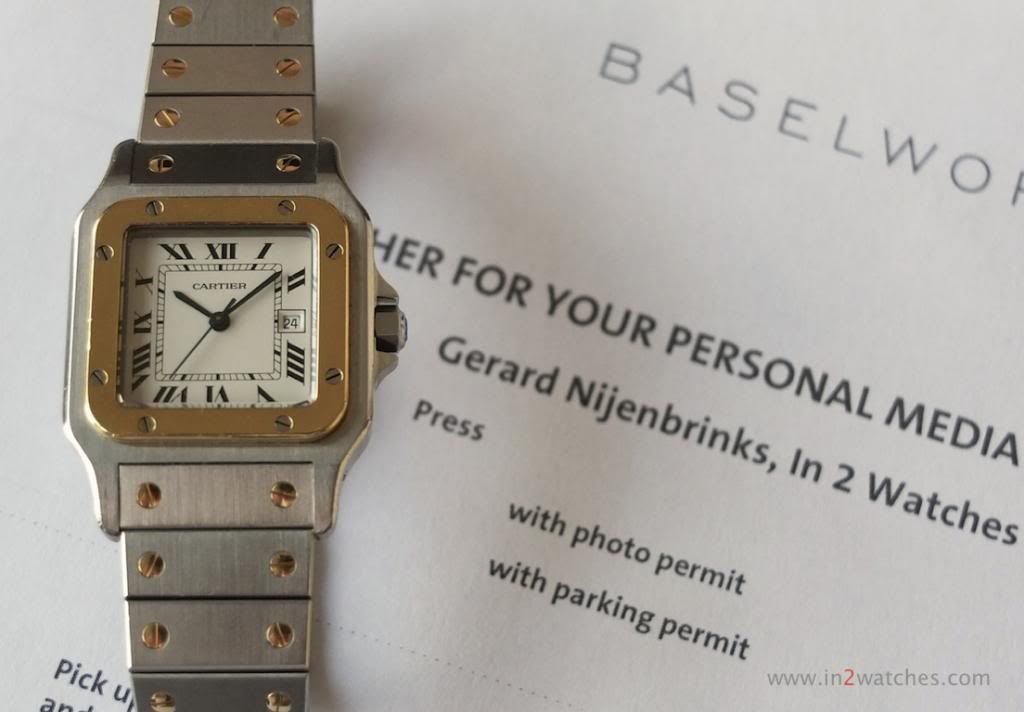 So 'Which watch do you wear during Baselworld?' is a question of utmost importance and one of sleepless nights. Most people choose for the most 'important' piece in their collection. Being the most sought after, hard to get, or most expensive – to show what they're up to, or worth.
I tried that as well for several years, however found out that I could never win. There were always people with bigger d*cks than mine ;-) So this year I choose for a different approach. I choose something from my collection that probably no man wants to wear anymore at all nowadays, however changed the horological world when it was in it's heydays.
The Cartier Santos in steel and gold with reference 1172961. No self respecting villain or mob-boss could go without it, if you wanted to be taken serious.
Not that I want to compare myself with the latter, however just to honor it's importance and to challenge all the new promised icons we're going to see this week, I'm going to wear this watch all week long… For those who attend, enjoy Baselworld 2014, see you there.